Description
Ekimetrics was founded in 2006 and is a European leader in data science for business. Ekimetrics' mission is to help its clients audit their data opportunities, enrich their analytical capital, and deploy actionable solutions to maximize their marketing and operational performance. With more than 320 data scientists, Ekimetrics is one of the largest independent teams in Europe. Ekimetrics' absolute focus is to deliver short-term gains, while ensuring the long-term development of our clients' data assets. Since its inception, Ekimetrics has deployed over 1,000 data science engagements in more than 50 countries, generating over €1 billion in profits for its clients.
Insights
Sustainability in Fashion: Why Data Science Matters
Télécharger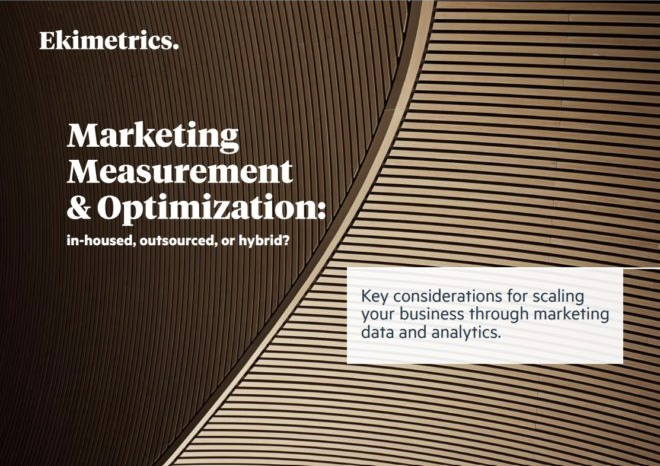 Marketing Measurement & Optimization: in-housed, outsourced or hybrid?
Télécharger
Vidéos
Jean-Baptiste Bouzige - Eki.Vision
Laurent Félix - Eki.Vision
Jean-Baptiste Bouzige - Eki.Vision